The adventures of a Stateless Prince: Francis Xavier of Bourbon Parma
Resumen
Sixty years ago the slogan "King Xavier" appeared on walls all over Spain. fte graffiti referred to Prince Xavier of Bourbon Parma, Carlist Claimant to the throne. Few people knew much about the elderly prince. ftis study helps to fill the void. Xavier was a son of the last ruling Duke of Parma, Robert I. He lived in France and was related to many royal families. fte Bourbon Parmas were cosmopolitan and had property in various countries. For almost a century after Italian unification their nationality or citizenship was unclear.
Sources in six languages used for this work inform a number of major topics: the prince's discrete participation in high-level diplomacy in both World Wars, in the conspiracy that led to the Spanish Civil War, in the French Resistance during the Second World War, and his captivity in Nazi concentration camps. Some of the sources reveal the odyssey of 135 important prisoners, including Xavier, from seventeen countries who were extracted from the camps a few weeks before the surrender of the ftird Reich and taken by force to an isolated place in the Dolomite Mountains. Another topic the sources highlight is the Bourbon Parma prince's great love of France. His religious piety, channeled through the orders of St. Benedict and Holy Sepulcher, appears often in the texts.
Enlaces refback
No hay ningún enlace refback.
This
work
is licensed under a
Creative Commons Attribution 3.0 License
.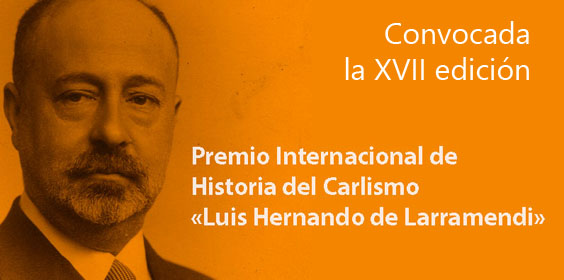 Edita SCHEDAS, S.L y FUNDACION IGNACIO LARRAMENDI. Paseo Imperial, 43C, sexto D. 28005 Madrid. España.  eISSN: 2386-4850